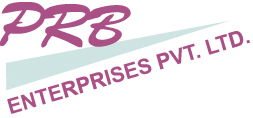 PRB Enterprises Pvt. Ltd. is a corporate venture founded in the year 2007 primarily into Consultancy /Liasion activities and also has plans to diversify into other businesses.
It is an entrepreneurial group supported by young and dynamic professionals. The group's ideology is to create a one stop platform for all the Consultancy /Liasion activities in any field.
Our skills lie in understanding the requirements of our clients, providing an appropriate strategy to achieve their objectives and to implement the same in the most efficient & cost effective manner.